ABOUT US

The company is dedicated in providing the best value for money and at the very top of our priority list is customer satisfaction with regard to the service provided, time taken and price. We maintain a personal relationship with all of our clients to better understand their individual needs and try to meet them the best way we can.

This is why our company operates on a 7day/24h basis. We recognise that most of the time vessels do not have the luxury of delaying their departure more than a few hours, therefore we provide our services whenever they are needed combining time efficiency with overall quality.

Marpa Co Ltd is ISO 9001:2015 certified in:





Our premises are conveniently situated just a couple of minutes drive from Lemesos Port (the main Port of Cyprus). We have a fully equipped workshop to be able to deal with a wide range of repairs, with machinery that includes among others:

| | |
| --- | --- |
| | Lathes |
| | Universal machine |
| | Arc welding machines (both single and three phase) |
| | TIG welding |
| | Portable fill - up and boring machine (specialised in welding and machining co-centric holes) |
| | Drilling machine |
| | Electronic Load tester (up to 25t) |
| | Static balance apparatus (for fan shafts, rotors etc) |
| | Portable generators |
Since 1979, we have managed to establish ourselves as one of the leading ship repair companies in Cyprus.

During these years we have done a number of major repairs, including :

| | |
| --- | --- |
| | Complete engine overhauls |
| | Crankshaft replacements |
| | Main and auxiliary engine replacement and alignment |
| | Propeller removal |
| | Gearbox repairs |
| | Crankshaft grinding en situ |
| | Complete overhaul of all type of turbo chargers |
Always willing to broaden the company's field of expertise in the ship repair business, we looked out for niches, thus specialising in the following :


| | |
| --- | --- |
| | Pneumatic, Hydraulic and hydro - pneumatic repairs (such as CPP's) |
| | Steam Turbines |
| | Gas Tutbines |
| | Governor's general repair, testing and calibration. |
| | Bearing Re- metal and fitting |
Our work force is highly experienced with certified Marine Engineers and technicians who have been in the business for more than two decades.

Marpa Co Ltd is quite unique in many aspects. Not only we are professionals with a deep understanding and knowledge in our sector, but we are pioneers in ship repair as we provide services that no other workshop in Cyprus provides.

We boast as the only workshop in Cyprus to repair, test and calibrate all types of governors.

We are also the only workshop in Cyprus to re - metal and fit bearings. With our own stock of white metal we can fill any bearing, machine it to standard dimensions and then fit it in place. During the years we have re - metal bearings with diameter range from a few cm to almost one meter.

As of October 2011 we stand as the first DMS (Cyprus Flag) certified service station for lifeboats, launching appliances and on - load release gear in a world wide basis.

We are the only workshop in Cyprus with engineers experienced in turbines, both steam and gas.

We are the only workshop in Cyprus dealing exclusively with all aspects of ship repair.

We are the only workshop in Cyprus operating in ship repair since 1979

Working 40+ years in the ship repair business we have acquired a great deal of experience, experience which you can use to help you solve any problem you might have, time and cost efficiently.

With Marpa Co Ltd our clients can rest assure we will never compromise the quality of our work, whatever the undertaken task.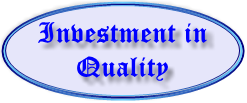 | | |
| --- | --- |
| i. | General Ship Repairs |
| ii. | Annual and 5 Year Life/Rescue Boats, Launching appliances and Release Gear Inspections |
| iii. | Maintenance and Test of Life Boats, Launching appliances and On - Load Release Gear |